Social Wellbeing
and Safe Spaces
From the outset of the project the aim has been to deliver a better joined up approach between local services and to reach out and connect people to the assets in the community.  Although the project focuses on people of all ages, great emphasis has been placed on supporting vulnerable people who are socially isolated or suffering with mental health issues.
The Phoenix Community Centre
When I went into the Phoenix Community Centre with a problem, I was seen straight away and made a follow up appointment. They could not have been more helpful.
Location
Matson Lane, Matson
A common mental health problem (like anxiety and depression) in any given week in England.
Reported that their mental health and wellbeing were affected by social isolation.
That social isolation has had an impact on physical health.
Embracing Well-Being
Welcome to exploring the five ways of well-being in the beautiful county of Gloucestershire. We will delve into the principles of well-being and how they can be applied to enhance your quality of life. Additionally, we will take a closer look at Gloucestershire's unique initiative called "Levelling Up," which strives to promote well-being and community development. So, let's embark on a journey to discover the secrets of well-being and how they are embraced in this picturesque region.
Digital Inclusion
IT connectivity can have an instant and a continuous process for people to sign into.  Examples: home seeker for housing if needed or look for alternative accommodation.   But most of all it is about communities and accessibility to hand for all the information, support, friendship, and collective group support as required.  This will have a knock-on effect to mental wellbeing and encouraging participation and communication.  Together talking and having conversations with others could be the first step for people.

Our digital Inclusion Project has addressed residents who are lonely and isolated but also with no IT connectivity and found life difficult through not having access to resources or hardware.
Community Shed
The Community Shed is a great space for people to meet regularly in a workshop to bring a range of skills and ideas to activities involving carpentry, repairing and painting furniture and recycling it.  It allows those that attend to work in their own time and be creative, sharing new ideas and overcoming challenges.
"The majority of people want an activity to engage in, that gives a sense of purpose"
Says Paul Stepney, the Shed's Co-ordinator.
"It also has huge health benefits for mental health and social isolation."

If you are interested in carpentry on a Wednesday at any time during the hours of 11.00 am – 3.00 pm or simply want to socially interact and meet new people and have a coffee and a chat – then come and have a look!
Support your local community space and please contact us for more information on 01452 521557 or CommunityShed@glcommunities.org.uk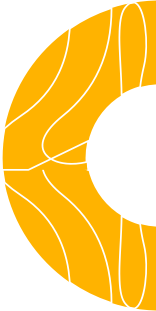 Other Core Activities Provided
Carers Hub
Come and meet our carers and stay for lunch.
Time: Mon 10:00am till 3:00pm
Warm Space
Save on your home energy, includes a hot lunch.
Time: 10:00am till 2:00pm
Music Workshop
Express yourself in music, build confidence and meet new people.
Time: 5:00pm till 7:00pm
Cooking for the Crisis
Learn how to make healthy meals that don't cost a lot using pantry items.
Please ask for details.
Arts and Pottery
Express yourself in Creative Art for wellness and enjoy seasonal themes.
Time: 10:00am till 1:00pm, £5 Fee
Youth Dance
Build your confidence with dance in this fun and friendly group 4-16yrs.
Time: 4:30pm till 6:00pm, £4 per session
I am mixing more with other people and feel less isolated.
I thoroughly enjoyed the workshop and it was great fun!
I found the staff at the Phoenix Community Centre to be really friendly.
Access to courses and workshops is very easy and accessible.
The wellbeing service was easy to access at short notice.