Embracing
Well-Being:
Exploring the Five Ways of Well-Being
in Gloucestershire
Welcome to our web page dedicated to exploring the five ways of well-being in the beautiful county of Gloucestershire. In this article, we will delve into the principles of well-being and how they can be applied to enhance your quality of life. Additionally, we will take a closer look at Gloucestershire's unique initiative called "Leveling Up," which strives to promote well-being and community development. So, let's embark on a journey to discover the secrets of well-being and how they are embraced in this picturesque region.
A calm mind brings inner strength and self-confidence, so that's very important for good health.
Connect:
Gloucestershire encourages you to connect with others to foster well-being. Engage in activities that bring you closer to your community, whether it's joining local clubs, attending social events, or participating in volunteering initiatives. The county boasts vibrant communities where you can forge meaningful connections and experience the warmth and support of its residents.
Take Notice:
Gloucestershire's natural beauty serves as a constant reminder to take notice of the present moment and appreciate the little things in life. Explore its picturesque towns and villages, relish in the tranquility of its parks and gardens, and savor the flavors of local produce at farmers' markets. By cultivating mindfulness and being present, you can immerse yourself in the beauty of Gloucestershire and enhance your well-being.
Keep Learning:
Gloucestershire is a place where learning thrives. Embrace the opportunity to expand your knowledge and skills by participating in various educational programs and workshops. Whether it's pursuing a degree at one of the county's esteemed universities or acquiring new hobbies through community classes, Gloucestershire encourages a lifelong pursuit of learning and personal development.
Be Active:
Gloucestershire offers an array of opportunities to engage in physical activities and embrace an active lifestyle. With its picturesque landscapes, from the stunning Cotswolds to the enchanting Forest of Dean, you can embark on exhilarating hikes, cycling adventures, or leisurely walks. The county is also home to numerous sports clubs and facilities, providing ample options for those seeking to participate in team sports or individual pursuits.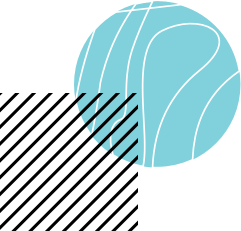 Give:
Gloucestershire's "Levelling Up" initiative epitomizes the spirit of giving and community support. This initiative focuses on addressing social and economic disparities within the county, ensuring that everyone has equal access to opportunities and resources. By getting involved in local charitable organizations and volunteering efforts, you can contribute to the well-being of others and make a positive impact on the community.
Gloucestershire's
Levelling Up Together:
Gloucestershire's Levelling Up Together initiative is an ambitious and forward-thinking approach to improving well-being and community development. It aims to create an environment where all residents can thrive and prosper, regardless of their background or circumstances. This comprehensive initiative encompasses various aspects, including education, employment, health, and social support systems. By investing in infrastructure, promoting economic growth, and fostering inclusive communities, Gloucestershire strives to level up opportunities for all its residents, resulting in a harmonious and prosperous county.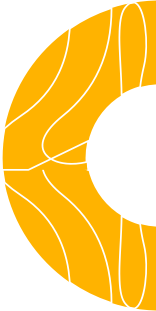 1-2-1 Well-being Coaching
Improve your mental and physical health with a dedicated qualified coach.
Walk &Talk
Be active and increase your daily step count, connect with others and talk.
Back-2-Nature
Learn to become more sustainable, grow your own, cook your own, eat your own.
Nutrition
Improve your diet by improving your know how! Nutritional and diet advice.
Yoga
Centre your peace and clarity of mind, improve mobility and posture.
Physical Well-being
Shape up and fell good! Burn of those calories and lets gain strength together.
Welcome to GL Communities, our new wellbeing coach! Get ready to embark on a transformative wellness journey together. Stay tuned for valuable insights, practical tips, and a vibrant, thriving community. Let's embrace positive changes and cultivate a healthier, happier lifestyle
Let's Connect
phoenix@glcommunities.org.uk